Are y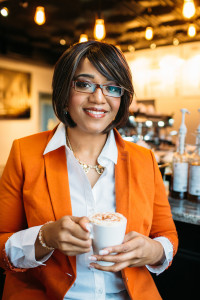 ou happy with your Business Model & Marketing Strategy? If you answered no, it's time to claim your confidence and take action! You need a well thought out marketing strategy right now. In this 8 Week Women With A Voice Virtual Program you will learn how to:
Identify the 10 components you need in your business model
Identify your target audience
Create your branded marketing message
Maximize the power of marketing on social media
Build a loyal following and active audience
Package and price your products and services
Establish yourself as an expert in your field
                                           What You'll Get:
Women With A Voice                            Women With A Voice (Speak Up Edition)
        Access to weekly videos                                    Access to weekly videos
             Workbook                                                              Workbook
           Facebook Group                                                 Facebook Group
                                                                                   Two 45 minute 1 on 1 calls with Dr. Tamika
                                                            Customized Social Media Marketing Plan
             $397.00                                                   $697.00

Speak Up & Get Out of What's Weighing You Down
This 30 minute session is designed for those who are stuck or feel stuck and you want to know where to begin to get un-stuck. You will be able to engage in a Q & A Session with Dr. Tamika for all of your Speak Up & Get Out and Survive & Thrive story branding and marketing questions.
                                                                $97.00
***All Programs must be paid in full prior to sessions***