Influential and Compelling Speaker
Meet Dr. Tamika A. Anderson, a dynamically powerful and passionate speaker, survivor, Know Your Worth mentor, coach and creator of the Know Your Worth Bootcamp Empowerment Series. She is known for her enthusiastic delivery and contagious energy that captivates her audience.
Tamika is guaranteed to capture and keep the attention of the audience from the moment she parts her lips. She has a gift for helping others make the transformation to go from where they are now and shift into where they need to be; not only in their personal life, but in their professional life as well.
Tamika's personal story will inspire you to trade in excuses for plans and take purposeful action to execute those plans. After serving over 15 combined years in Corporate America, Academia, and the Federal Government and earning numerous awards for leadership, sales, and service Tamika realized and knew in her heart that she had a greater purpose stirring inside of her just waiting to be unleashed.
A purpose that was greater than clocking into her job every day and coming home being tied down to an abusive marriage feeling helpless. Tamika's life became living a dream inside of a hellish nightmare. The nudge for her to get out of her comfort zone was more like a shove that let her know she was not fulfilling her true purpose. Her true purpose is to work with women to empower, encourage and edify them.  She knew at that point she needed and wanted to make an impact in this world and she would not be able to do it by staying silent. After all of these years, she finally "got" the fact that she had a purpose greater than the life she had been living.
Tamika has learned, even in the midst of a storm when there is a purpose for your life, nothing can stop you from fulfilling it. And more importantly, it is during these times when most of us come to truly understand our purpose and what we are here to do in this world. Tamika has successfully overcome adversity and positioned herself to make a positive impact in the lives of others.
Tamika's keynotes, seminars, and workshops will empower you and inspire you to take action. Tamika has a solid background in Sales, Marketing, Personal & Professional Development, Leadership and Women's Empowerment. Tamika holds a Bachelor of Arts in Psychology, a Master of Science in Organizational Leadership, a Doctor of Science in Information Systems & Communications and she is also a Certified Financial Manager. She is a founding member of IMPACT, International Membership of Professional Advisors, Coaches, & Trainers. Tamika is available for keynotes, women empowerment conferences, workshops, and seminars. Tamika is more than motivational or inspirational; she provides strategies, tips, and solutions that can be implemented immediately resulting in instantaneous productivity and results.
Click Here! Ready to Book Tamika? CONTACT US NOW!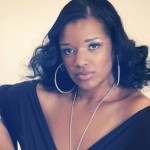 Dr. Syleecia Thompson
When I heard Dr. Tamika Anderson speak, I immediately knew she was anointed and had a powerful message that must be shared with the world. She is gifted, unique and smart! As a survivor myself, I find comfort in knowing that there are women out there who are resilient in the face of opposition and are not afraid to speak about it. I recommend everyone take her courses, attend her workshops and buy her products because she is the TRUTH!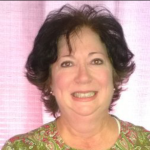 Bonnie Wilson
Director of Domestic Violence & Visitation Services
Dr. Tamika was AWESOME! She is a brave woman with a powerful story to tell. Thank you so much for being brave enough to stand boldly in front of a group of people, most of whom were strangers, and tell your story with confidence.  You have come through a lot but the best part of walking through the fire is that it has polished you and made you strong as steel and beautiful as silver. I am honored to have met you and have you as a guest speaker.  I pray you continue to share your message which will empower many others.  Blessings!
Someplace Safe and Solace Center – Warren, OH
Keshia Smith MSW, LSW
Case Manager Beatitude House -Youngstown, OH
Dr. Tamika Anderson gave an inspiring talk to the women of Beatitude House. Her words were encouraging and motivating to the women and staff. Her caring personality and her commitment to furthering the success of women was evident. The women left the presentation feeling inspired to pursue their goals and use their strengths to overcome their obstacles.