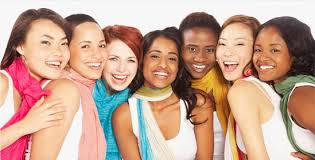 You are a SURVIVOR who has decided to finally make the shift to stop settling for less and step into your divine purpose to THRIVE. You have survived a situation, you are in the middle of a storm, or you are trying to get unstuck and you are trying to take your life and business to the next level with a positive mindset.
 You are driven, you're focused, and you're smart but you carry some dirty little secrets. No one would ever suspect that you talk to yourself negatively (self-abuse) even though you have a successful career, you are a survivor of abuse from others, and you are not as confident as you would like to be because you are driven by fear.
Your main concern is feeling like you are not good enough or feeling like you don't have what it takes to get to the next level of your life. You are in a phase where you need help with putting together a solid, actionable, results driven plan and knowing what to do step-by-step. Between not feeling good enough because others have torn you down, allowing your own inner critic and fears to hold you back, and just not knowing what to do next….Your self-confidence has taken a massive hit and you need to get YOU fired up and blazing like yesterday.
What Your Issues Tend To Be
In your heart, you know your negative self-talk is getting in your way toxic relationships with others. This is what is keeping you stuck from showing up BIG in your own life. You know you can overcome your struggle but you're just not there. You lack the confidence to get to the next level because your mindset about who you are and embracing the value of your worth has been distorted. As a result, you are experiencing a lot of stress and even more self-doubt because you know you are working very hard to enhance your life yet not seeing the results. The reason is because you don't have a clear plan for your inner healing and you are still trying different things to figure out how you can get beyond where you are now. You are drained but not to the point of giving up because you are not a quitter. You also know it is time to break the cycle of what you have always been doing because it is not getting you anywhere. Once again feelings of self-doubt, feelings of not being good enough and thinking negatively about yourself causes you to slow down or in some cases come to a screeching halt.
 What You Need Most Right Now
You need to focus on rebuilding your self-worth and having an effective positive mindset plan that will bring you more confidence, self-esteem, self-love, and overall inner peace. It's all about being confident in knowing you are worth more and having a serious step-by-step plan to implement so you can quickly value your worth and shine. The goal is to not continue living a broken unfulfilled life. So we will reevaluate your relationship with yourself, your relationship with others, and identify the barriers that are keeping you stuck. Most likely, you will need to stop the negative self-talk and release yourself from toxic people. Once this is complete, your focus will be on setting specific goals and be accountable for them so you can rapidly progress and you can begin to see the results and regain your confidence in yourself.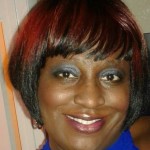 Hawanya Davis Render
Owner, H2J Celebrations
Before hearing Dr. Tamika, I was feeling as if I was spiritually dehydrated.  The thirst for my business was depleted.  Everyone desired a drink to energize their needs and desires. I was constantly filling their cup, providing them liquids of encouragement, motivation, generosity, and nurturing them each time watching the water line go from full, to half full, to dangerously low,  to empty.  I had so many ideas and ideals. I would see individuals flourishing and I would envy them, not because I wanted to be them or have their business, but because I wanted to have their spirit of "go".  They were on their way, on the move, and I felt like I was at the water station at a marathon.  People would stop, get replenished, and then go on to complete the race. I would watch them until they were nothing more than a distant memory and I nothing more than an afterthought. 
Within the next three weeks, I listened to a call where Dr. Tamika was a guest speaker.  I listened to her story over and over again.  I absorbed her words, until I almost felt her energy seem like it was absorbing in my bones.  I felt sorrow for her for what she had to endure to get to happiness. She triumphed through it all.  I went through a reverse transference in the sense that I began to take her information and apply it to the places that needed healing for me.  I keep hearing her say "get naked" with your emotions. Allowing myself to be vulnerable emotionally with others was so difficult to me.  I had given so much of who I was until I had been mentally battered and bruised and there were so many places that had scars. I had wounds of divorce, relocation, single parenthood, and care giving that constantly reminded me of what I had faced. 
Through listening to Dr. Tamika, she is the antibiotic that I need to start healing.  Listening to her, I knew that I had to give myself permission to not have to be everything to everyone.  Her teachings resonated in me. Focusing on my goals did not make me selfish, but made me human.  I had a right to demand everything that was my birthright through God's purpose.  She made me feel like I was enough and that I had everything I needed to rebuild.  It did not matter if my foundation or structure was set up like anyone else, but the most important factor was that I took the tools within me and got started building. 
Dr. Tamika ignited the energy to just get started and not look at what others were building.  Focus on what I wanted my creation to represent.  Her words gave me a courage that I never felt before.  I felt empowered because I knew that if she could come out the coal mine of adversity as platinum, I too could be the diamond that formed from the rough.  Now I am putting together my plan of action not just the dream but the steps that I need to connect the want to the reality.  God is putting me in places to meet people who want to work with me. 
I am developing a way to build clientele and even though I have not begun any major projects yet, I am networking with people in businesses, developing my ideals, and focusing on rejuvenation through reflection.  Dr. Tamika has helped me use the past, but not live in it; to not allow my perception of the past to skew the "now".  She has aided me in directing my energies into developing destiny rather than being disgusted and disappointed in myself. For this I am grateful, and to her I am infinitely grateful.  I highly recommend working with Dr. Tamika or hiring her as a speaker.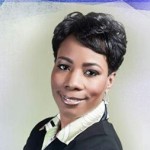 Charron Monaye
Dr. Tamika Anderson is a woman of strength and power. Listening to her story made me feel a sense of connection because I, too, dealt with forms of abuse that left me feeling selfless, broken, and unworthy. But low and behold, I was listening to a sister who fought just like I did and who is now determined to use her story to save others. How courageous!!
Then I was blessed to hear Dr. Anderson again on a conference call and she spoke life in to every member that received her deliverance. It is something anointing in hearing a testimonial of overcoming and that night we all felt the chains break, the mood shift to inspiration, and the desire of love heighten. Dr. Anderson's story of life makes me proud that more women are stepping away and standing up to abuse and demanding back the life they once knew.
I am extremely proud of what she is doing, and I join her and millions of others who are ready to love thyself purposefully!
www.penlegacy.com