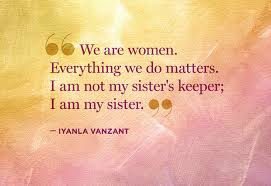 I coach and mentor a limited number of private clients per year who are survivors. These are women (and a few good men) who know they are worth more than what they may be currently experiencing or a toxic situation they have escaped and survived. Whether you are still in it or trying to get out of it you are a survivor because you recognize you deserve better.
 I am a firm believer in working primarily with women who are ready to rise to the next level, and live a life that is free of limiting beliefs, negative self-talk, abuse, and fear. You are a SURVIVOR and it's time to embrace it. I offer various interactive individual and group seminars to create a positive mindset, implement proven strategies that will get you unstuck, and get you on the path of success.
 No matter where you are in your journey, the fundamentals of coaching are the same. With that said, having a life coach that focuses on knowing your worth and having a positive mindset is much like an athlete who has a sports coach.  In sports, the coach trains and pushes the athlete to be a top performer, support is provided when the athlete experiences fatigue, and the sports coach teaches the athlete how to execute plays that their competition does not expect.  This puts the athlete on top of their game. 
 A sports coach will make you workout more often and make you work harder than you would if you were trying to do it on your own.  A sports coach will make you workout even when you don't feel like it, listen to you, and also tell you what you may not want to hear.
 The best part about this is that a Know Your Worth Coach does many of the same things except their sole purpose is to help you with inner healing, create a successful life and rise to the next level to have the life you desire.
 My role in helping you get to the next level is to guide, support, encourage, and hold you accountable so you can be focused on your game of life. In the private and group seminars, you will learn how to silence your inner "drunken monkey" critic, develop self compassion to forgive yourself for past experiences that are holding you back, identify fears and breakthrough barriers, and implement positive mindset strategies that best fit your life experience. You will also: 
Learn how to identify toxic relationships

Learn how to discover YOU

Learn how to assert yourself and get the respect you deserve

Learn how to make your LIFE work for you
Whether you are just starting your journey of healing, reinventing yourself, or just want to strengthen your inner-self. I will work with you to break through your fears, self-confidence struggles, and negative mindset related barriers.
 I present rich quality content in the One Day Private VIP Day Intensive (face-to-face or virtual).
I believe it is important to know what you need most right now within your personal life to get to the next level.  You need to evaluate your situation and ask yourself some vital questions to see what best describes you.  You might want to ask yourself the following: 
Where am I in my relationship with myself?

What is my mindset towards myself?

What challenges am I facing with myself and others?

What is the most important thing I need to do to take my life to the next level?
  I have found that clients who possess the following characteristics do exceptionally well with me: 
They have a high standard of wanting to change and evolve.

They are willing to invest in themselves.  They know that investment pays for itself many times over as they achieve personal success.

They are sincerely committed to taking their self-confidence and self-worth to the next level.  They don't talk about or think about doing it.  They take purposeful action and make it happen.

They are open to change.  They are willing to step outside of their comfort zone to work through areas that are uncomfortable, challenging and sometimes very painful.

They are true to their word.  They are committed to completing and returning the assignments as requested.

They are hard workers that will do what is necessary to make their life better.

They are committed to supportive relationships in both their personal lives and professional lives, and they understand they can't make it alone.
Does this sound like you?  If yes, you are most likely someone I can work with on taking your life to the next level.  Click here to contact me.
To learn more about any of the click here Connextion Works Programs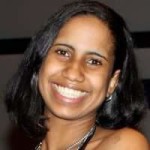 Angelina Moliere
Recording Artist/Producer/Songwriter at BMI - Orange Park, FL
Listening to Dr. Tamika was like listening to my own soul speak to me. Shortly before hearing her motivational words, I felt like my body, mind, and spirit were under attack. Everything that makes me human was being pulled in every direction. Dr. Tamika's words were calming, yet stern enough to get me back on my feet in order to continue the fight toward being a better ME and fulfilling God's purpose for my life. Dr. Tamika is extremely motivational and I highly recommend hiring her to speak at your events!
ViaSang Productions
@ViaSang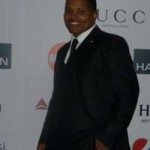 Justin Sanders
Music Executive - Stellar Echelon - Birmingham, AL
During my coaching call Dr. Tamika Anderson was spitting fire!  Her words definitely resonate with me. The call confirmed I am already in line with this train of thought. Iron sharpens iron!  She reaffirmed that I need to spend money on things that add value to my life, look inside myself, and discover my worth. Dr. Anderson stressed that "it's more important to be authentic than to be accepted".
I now look at my life the way I envision myself to be.  As a result, I will be positioned to encounter others that see what I see. It is always great to be surrounded by awesome minds that believe in positivity through the struggle of life's obstacles. Dr. Tamika definitely added value to the principles that I follow as well as new insight into ways of approaching situations of adversity.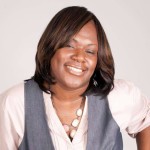 Shanti Ray
Dr. Tamika had me on the edge of my chair! Prior to hearing her speak, I was at a crossroad with trying to balance it all - clarity, following my passion and the day-to-day hustle bustle of trying to get my business started while holding down my 9 to 5. Hearing the passion and conviction in Dr. Tamika's voice truly makes her a powerhouse. Immediately thereafter, I got "emotionally naked" by getting real with myself about who I am and would like to become, changed my negatives into positives, jotted down tasks that I want to complete towards my business and personal life. I highly recommend working with Dr. Tamika!
www.CandidlyShanti.com